The goop Pursuit: A New Well-marked Original Series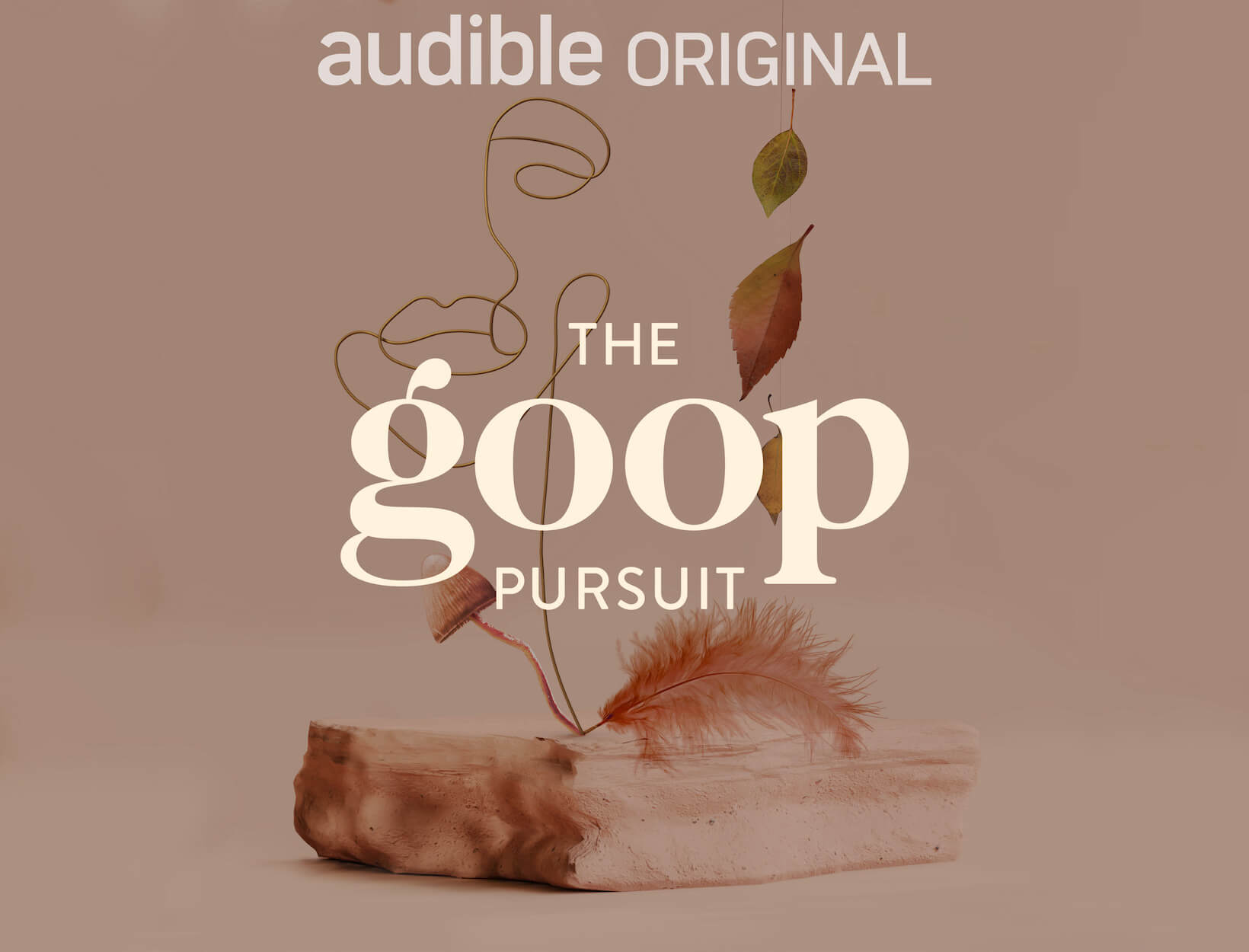 Live today: our four-part Well-marked Original series, The goop Pursuit. In each 90-minute installment, we go on an intimate journey that involves some learning—and a lot of unlearning.

"Leaning into Pleasure" is led by Penda N'diaye, founder of Pro Hoe, who begins her exploration by talking pleasure, sex, and relationships with Gwyneth. Next, N'diaye speaks with three women of variegated month well-nigh stuff detectives—as opposed to victims—of their own pleasure. Together, they untangle the variegated ways we can wits pleasure, why satisfying sex can be difficult to come by, how we can unshut up to expressing our desires, and what we can squint forward to withal the way and throughout our lives.

For "Healing in a Sick Society," psychiatrist Will Siu, MD, goes on a journey to largest understand our potential to heal. He shares his personal story of healing trauma and what he's learned from the existing research, his patients, and two foundational experts and personal mentors. Siu sits lanugo with Rick Doblin, the founder and executive director of the Multidisciplinary Association for Psychedelic Studies (MAPS), and renowned physician and thinker Gabor Maté, MD. And at the end of this particular exploration, Siu comes to envision and outline a holistic and increasingly human tideway to healing, connecting, and expanding.

In "Finding Beauty," author, LGBTQAI activist, and eyeful maven Jodie Patterson explores capital-B Eyeful through intimate interviews with her personal "collage of women"—dynamic and opinionated friends, mentors, and public figures from whom she draws inspiration and confidence. (You'll moreover get to hear her thought-provoking conversation with our own socialize eyeful director, Megan O'Neill.) Throughout, Patterson shares her own relationship to beauty—why she quit her regimens and rituals a decade ago, how she's redefined her practices and weighing in beauty, and the things that drew her when to the transformative power it holds for all of us.

Our host for "Coming Home to Yourself" is the wise and soothing psychologist and tragedian of Homecoming, Thema Bryant, PhD. Bryant speaks with two women in the midst of major life transitions. Together, they explore how to move through tumultuous periods with compassion and grace—and how to embrace change, big or small.