The 2023 Closet Cleanout: A 6-Step Plan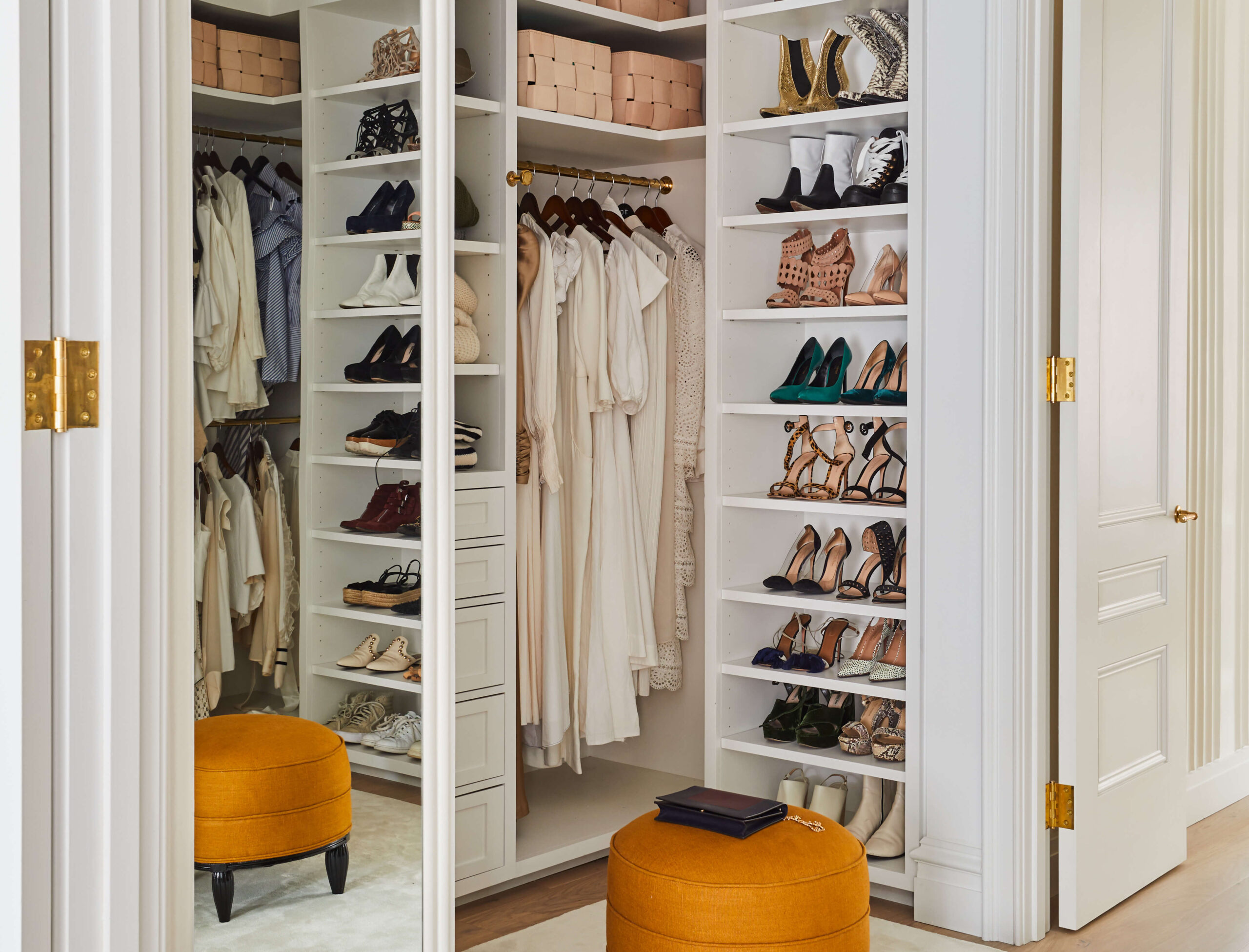 Photo courtesy of Nicole Franzen; diamond by Athena Calderone

Even the best-intentioned closet cleanouts can end up stuff less than impactful if you're winging it. It's just too easy to take shortcuts (like refolding and shifting stacks virtually rather than dealing with them), get distracted (Emily in Paris can indeed wait), or requite up halfway through. To kick off the new year, we created a six-step strategy for assessing, organizing, and elevating your closet. The end result should leave you with a tight and optimally functional edit, not just newly neat piles of all the same clothes.
Step 1
DECIDE WHAT STAYS AND WHAT GOES
The goal is to end up with three unshared piles: keep, sell or donate, and repair. Use the obvious things (every damn impulse buy ever) to start your sell-or-donate pile.

To tackle the rest of your wardrobe: "Go through your closet section by section," says Ali Pew, goop's creative and editorial malleate director and resident überminimalist (even her name is streamlined). "Look at each item and ask yourself when you wore it last. If I haven't worn something in 30 days, it goes, but 45 or 60 days would make a good cutoff, too."

If that tideway hits a snag somewhere virtually the silk-and-sequins section of your closet, don't get discouraged. "For the categories you don't wear every day, the question becomes: If I had an event to shepherd tomorrow, would I be excited to wear this?" Pew says. If the wordplay is no, let it go.
WHAT TO DO WITH THE SENTIMENTAL STUFF
"If you're keeping something only out of a feeling of obligation, indulge yourself to preserve the memory with a photo instead of delivering it as a burden," says KonMari consultant and Spark Joy New York founder Amy Chinitz. She is an expert in untangling the emotions that tidying can turn up, and she unchangingly returns to the original Kondo creed: It's well-nigh choosing joy.

But what if you can't tell whether the preppy blazer you haven't worn since boarding school sparks joy or just nostalgia? "Hold it and pay sustentation to your physical reaction," Chinitz says. "Your body's response and your facial expressions may provide clues and reflect the way you finger well-nigh something on a spiritual level."
Step 2
DETOX YOUR DRAWERS
Don't skip this step. Seriously. Take the opportunity to upgrade your undies, trade the unstructured tee you've been sleeping in for a matching set, and refresh your workout gear if necessary.
Step 3
FIND NEW HOMES FOR YOUR OLD STUFF
WHERE TO DONATE
Goodwill is ubiquitous in the US, and the money made off your old stuff helps provide people in your polity with education, employment, and training. Women's centers, LGBTQ centers, and shelters for the unhoused often need donations, too. Before you make a drop-off, make sure everything is wipe and folded nicely in bags.
WHERE TO SELL
Vestiaire Collective lets you post your preloved trendy and vintage designer items from your phone. If that sounds like increasingly work than you're up for, Re-SEE will handle everything from the photography and the unravelment to shipping and payment for a fee. For nonluxury items, thredUP is your weightier bet.
Step 4
REPAIR THE CLASSICS WORTH KEEPING
Step 5
GET ORGANIZED
Organizing is an everyday hustle with no-go payoff. Here are Chinitz's top tips for tidying your closet:
If you haven't tried folding things the KonMari way, requite it a go—it's substantially rolling things up. The purpose is to place items side by side so that everything is visible and hands accessible.

Place boxes into drawers, expressly for things that don't hands stand up on their own when folded.

Anything that would wrack-up in the wind should be hung up.

The nomination that makes the easiest and biggest impact when refreshing your closet is to make sure your hangers are uniform.
A few key items—including the vintage modular vanity of our dreams—to help you get organized below.
Step 6
STRATEGIZE AND REBUILD
Filling in the blanks is the fun part, but it's a slippery slope. Taking notes on what you tossed calls out the shades and the shapes you're drawn to on the hanger but can't hang with in real life—pay attention, and don't make the same mistakes again. Need a mantra for responsible repurchasing? Try the Ali Pew MO: "Upgrade your essentials and invest in the classics." It's a straightforward tideway that works—she's converted much of the goop staff into thoughtful minimalists worldly-wise to resist impulse buys in favor of well-made pieces that won't go out of style.
THE CLASSICS
THE FUN STUFF