It's January (and Our Eyeful Editors Have New Resolutions)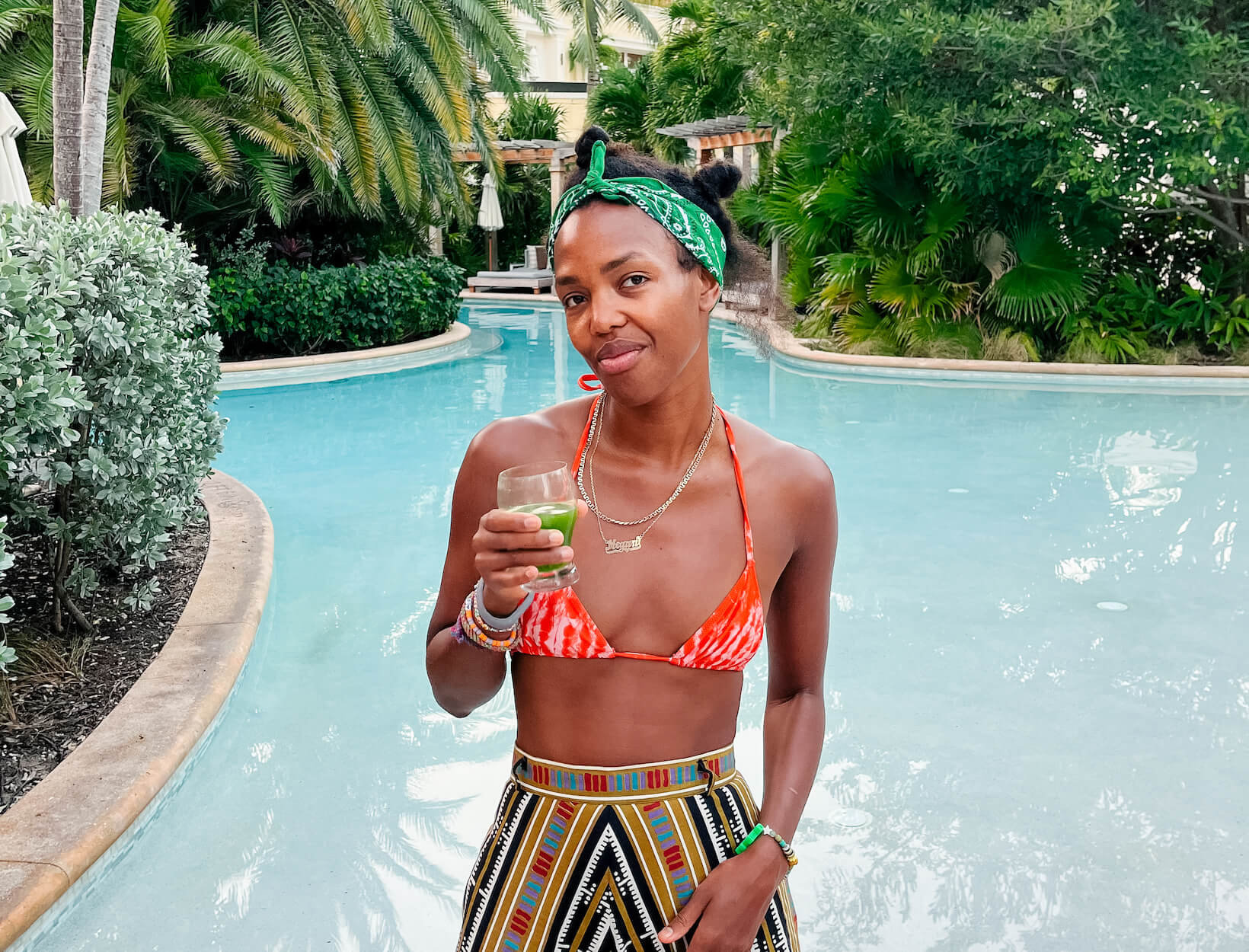 Associate Eyeful Director Megan O'Neill poolside at Rosewood Baha Mar in the Bahamas

It might seem counterintuitive, but the right skin, hair, or makeup item can really help as you're trying to create (and stick to) new habits. So, this month we're obsessing over new (and tried-and-true) essentials—from an eye-opening, next-level wipe mascara and an ultramoisturizing hair spritz to a sexy scent tabbed Dirty Suede—that can help us start fresh practices and deepen existing ones.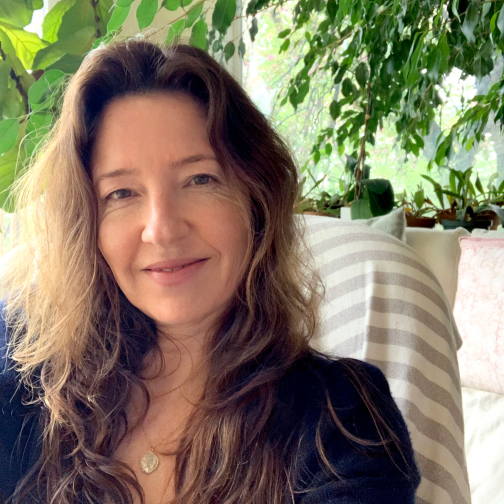 Jean Godfrey-June
executive eyeful director
"
Resolution 1: Spend increasingly time with very people.
The pandemic left me oddly reluctant to go out and see people. But when I override my inclination toward "Naaaahh," the results are—invariably—renewed energy, renewed connection, and significantly boosted happiness overall. Waking up my squatter is the key to getting myself out the door: I printing on the essence from Vintner's Daughter (it's full of probiotics and water-based nutrients) for a summery exfoliation and sunup moment, wait a minute or two, and pat in the brand's archetype serum (it's full of skin-boosting oils and 22 botanical extracts, among other things). The combination is instant (and long-term) magic on my skin.

Vintner's Daughter

Signature Set and
The Limited-Edition
Travel Case

goop, $420

SHOP NOW

Then a flick of what has to be the weightier wipe mascara ever: the new one from Tower 28. If you want glossy, super defined, flirty jet-black lashes in one swipe with no clumps and no smudges, truly, you're not going to believe how good this one is. Swipe it on and no one will overly tell you that you squint tired, no matter how tired you might unquestionably be.

Last, I dab this sheer new lip color—I love Modern, a rosy nude—on my lips, then take a little off with my finger and swipe that on the apples of my cheeks. It gives me a pulled-together glow that makes me finger like a person who can go out and see people.

Resolution 2: Up my running, hiking, and yoga.

Exercise is the ultimate longevity hack; it's moreover an incredible mood hack and, for me, a feel-good-in-my-body hack, too. I requite my hair a treat at the same time, first by not denting it or inadvertently pulling it out: I use these tony woebegone silk hair ties from Slip, which hold a ponytail like nothing else but slide off seamlessly on command. Second, I nourish the ends with this shine- and great-texture-inducing serum, which I wear during workouts and shampoo out afterward.

Resolution 3: Go deeper with what's in front of me.

Lying unappetizing on my when on a quilt in the forest on Tata Harper's Vermont farm—the maple leaves were fluttering in the summer breeze—I was suddenly and permanently gobsmacked by the fractal nature of trees. Unlike most mind meanderings, that thought stuck with me and continues to stun me. When you unshut your mind to the miraculous details we wits all day long, whether it's leaves or yellowish branches or Harper's moisturizing whipped-gel flower mask during a warm bath, life is better.

Similarly, take a second to move yonder from the computer and massage your hands (or feet) with one of these essential-oil-boosted hand creams. I like the vanilla-and-orange-peel one (seriously, it is in full-on Creamsicle territory) when I'm starving a treat; the rose-argan one when I need soothing; and the cactus-flower-cedarwood one when I want to wake up and pull myself together. Even just the moment of deciding which to go for is pure luxury.

Grown Alchemist

Trio Hand Cream Kit

goop, $59

SHOP NOW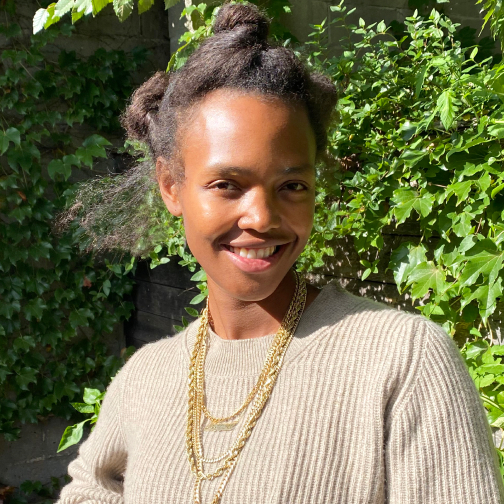 Megan O'Neill
associate eyeful director
"
Resolution 1: Accessorize my hair (in ways that squint effortless).
A million years ago when I was a tween, there was an older girl at my all-girls Upper East Side school whom I was obsessed with. She hiked up our grey pleated-skirt uniform, transforming her vibe from frumpy to rebellious. She rocked clomp-y platform loafers instead of the usual dismal, preppy oxfords. Instead of the "strongly encouraged" polo shirt, she showed up most mornings in a playfully cropped collared shirt. She pushed her hair—an explosion of auburn curls—out of her squatter and up into an effortlessly mussed bun that we'd unremittingly try to mimic during sleepovers. I've managed to re-create the look, finally, without all these years, with this perfect grey-and-black marbled clip. The popper looks sleek versus any hair verisimilitude or texture, and its grip is hardy unbearable to grasp the thickest coils (a flimsy butterfly prune this is not). Handmade in Italy, it looks and feels like it's crafted from an very tortoise's shell, but really it's made of 100 percent recyclable resin. So is the big, easy-to-hold wide-tooth rummage it comes with. Whether I gather my curls into a tendril-y bun, a low chignon, or a half-up-half-down style, the prune gives my hair the cool, laid-back vibe of my upper school obsession. At last.

Undo

Claw Prune & Rummage Hairware Set

goop, $79

SHOP NOW

Resolution 2: Stick to a signature scent.

We'd managed to swing a quick weekend getaway to the Bahamas, and without a languorous day of reading on the waterfront (Harper's Bazaar under the new editor in chief, Samira Nasr, is excellent) and floating in the turquoise water, my husband and I made our way to a moody lounge. Manor Bar at Rosewood Baha Mar on Nassau is dimly lit and all plush mahogany and leather—you kick when in coral-colored velvet armchairs or eggshell-blue sofas that are amazingly well-appointed despite looking so chic. It feels a little like an old Brooklyn gentlemen's club, except perched in every corner are women outfitted in sunny caftans and Nap Dresses, as palm trees gently sway outside the floor-to-ceiling windows.

Just surpassing we returned to Manor the pursuit night, I spritzed on this new musky yet somehow light eau de parfum. It's a counterintuitive mix—smoky bourbon patchouli with airy-fresh Bulgarian rose and vetiver—that makes a stunning, sexy, everyday-wearable contradiction. Sort of like an old Brooklyn gentleman's club in the tropics.

Every day since, I've dabbed a touch at my wrists in the mornings to shift into take-on-the-day mode, and if I'm going out at night, I put it on again—this time sprayed into my curls. Of course, I'll moreover be packing it in my carry-on (at under two ounces, it's beautifully travel-friendly) for my next warm-weekend getaway.

Resolution 3: Slow down.

Sometimes I take a unravel from my palmtop and unshut one of these two gorgeously large glass jars of suffuse soak so I can inhale the mesmerizing sandalwood-frankincense-vanilla-rose scent (both soaks—rich yellow milk powders—have the same fragrance). But when I take the time to pour one of the soaks (the jar labeled Exheal is designed to support digestion, while Inheal targets the skin's microbiome) into an very warm bath, I stop. As I steep in the tousle of essential oils, saffron (which tints both powders the trappy unexceptionable yellow), goat milk, probiotics, and more, I stop spiraling well-nigh work, texts, DMs, Insta—all of it. And for a few minutes, my auto-worrying well-nigh the safety and peace of my family and the people I love is replaced with a sense of wifely I'd scrutinizingly forgotten existed. A fragrant, cozy suffuse can really shift everything—it's the habit I'm unswayable to stick with this year.

Bonus: The ultimate slow-down relax-a-thon is when I soak while letting this ultranourishing, clinically tested conditioner—a proprietary bond-strengthening ramified plus softening ashwagandha, pink lotus, and sunflower seed oil are the secret weapons—work its shine-boosting, detangling magic. It smells faintly flowery and fresh and leaves my curls smooth and fluffy if I alimony it on for well-nigh 20 minutes, the platonic elapsing of a suffuse for me. (The shampoo is moreover a hair miracle.)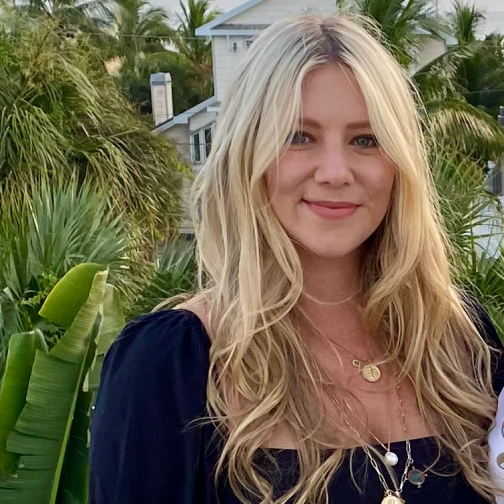 Brianna Peters
associate eyeful editor
"
Resolution 1: Find joy in little things.
Joyful by Ingrid Fetell Lee urges us to stop trying to reach the elusive "happiness" and instead pursue something a little increasingly bite-size: joy. So I'm starting my year by writing lanugo those kinds of moments in my life, like playing fetch with my dog in Central Park, tasting the fizzy frothing in my favorite ginger-and-lemon seltzer, seeing and smelling the fresh thyme sprouting in my electric garden, and enjoying a really good hair day. For the latter, I have a new strategy: perfecting my blowout with this incredible finishing oil. It goes on like the airiest mist and leaves my hair with glossy, healthy-looking, just-left-the-salon vellicate and fullness. It's made with rich oils like rahua, morete, and sacha inchi, plus undecorous tansy, so not only does it make my hair squint like a million bucks; it moreover nourishes, smooths, brightens, and protects so I get the weightier texture and shine every time I use it.
A good skin day—unsurprisingly—makes me finger fantastic, too. When I'm not resulting with my routine, my sensitive skin gets red and blotchy. My secret weapon is this silky squatter oil made expressly for sensitive skin: It's self-ruling of worldwide irritants like essential oils, soy, nut derivatives, and gluten, but the powerful, skin-loving ingredients it is made with—adaptogens, fruit-based vitamins C and E, oat ceramides, and plant-derived omega fatty acids—are the real magic. I smooth it on twice a day and my skin is totally moisturized, soothed, and protected versus the winter doldrums. Not to mention, the gorgeous green-and-gold glass snifter itself sparks a little joy.

Resolution 2: Travel more.

In my head, I come up with myriad excuses not to go—it's not the right time, I have too much to do, I have no one to watch my dog—but the truth is there never is a "right" time. So, for 2023, I'm saying yes to the weekend trips, long trips, quick trips, last-minute trips—all of it. To enable spontaneity, I've got all my favorite essentials (in winsome TSA-approved sizes) prepacked and ready to go. I've got my favorite-ever shampoo and conditioner, a skin-perfecting exfoliating treatment, and the cutest kit of every glowy skin essential I need—cleanser, serum, moisturizer, and mask. Packing is half the battle, right?

I alimony all my makeup stashed in this gorgeous makeup bag. It's flexible, so it fits neatly in my carry-on and still has room for everything I need, from tinted sunscreen and concealer to mascara. (Lilac just happens to be my favorite verisimilitude of all time.) By the time you read this, I'll be practicing what I preach, kicking off the year exploring Mexico with my family.

Saie

Oversized Makeup Bag

goop, $35

SHOP NOW

Resolution 3: Change up my Sundays.

I have a bad habit of getting into a "I can only relax and have fun on the weekends" mentality, which clouds my Sundays with stress, anxiety, dread, and to-do lists. So I'm focusing on boundaries and living the weekend to its fullest by stocking Sundays with friends, classes, clubs, and the occasional total-wind-down treatment. My favorite: snuggling into my sauna blanket while I do this squatter mask. The mask is a thick botanical soil that completely clears out my pores but hydrates at the same time, leaving my skin fresh and smooth. Once I get out of the wrap (and soak off the squatter mask), I do the steamiest hot shower, exfoliating and cleansing my body, then rinse for five minutes in unprepossessed water. The combination feels like the most luxurious spa treatment overly (and it makes my week superiority so much better).