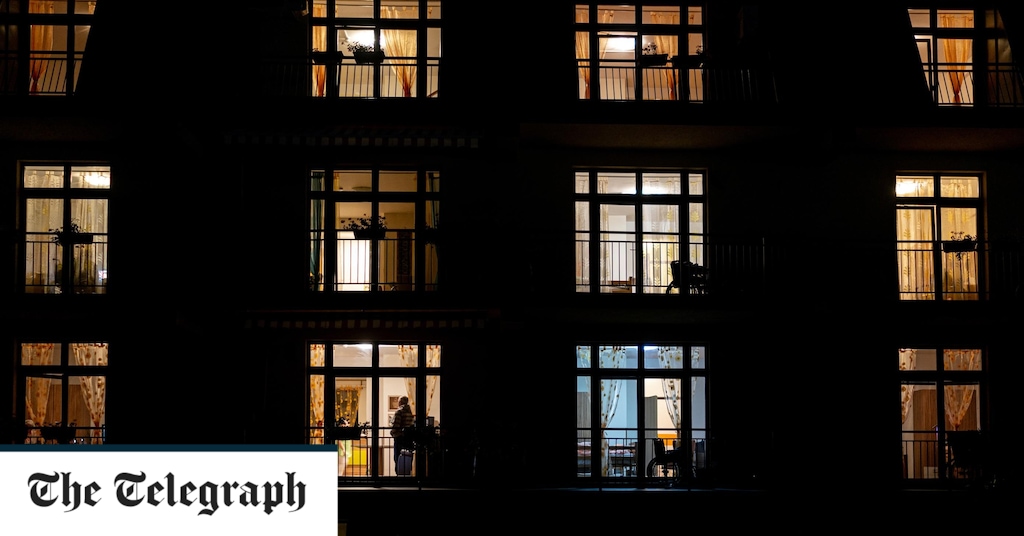 Britons returning to the UK from 33 countries will have to pay for hotel quarantine as part of measures to prevent new Covid variants reaching this country from South Africa and South America.
Home Secretary Priti Patel gave details in the House of Commons after the Prime Minister, Boris Johnson, confirmed the measures. 
Senior ministers met on the evening of Jan 26 to approve the plans for Australian-style hotel quarantine that will cost travellers up to £1,500 for 10 days self-isolating with meals served in their rooms and supervised by private security guards. Other measures being introduced include tougher border checks regarding reason for travelling.
Travellers entering the country from the selected high-risk destinations will be required to complete their quarantine under strict supervision.
Quarantine hotels, or 'directed isolation' facilities, are already in use across Asia, New Zealand and Australia. But how might the idea work in the UK, and exactly which arrivals will have to comply? Here's what it could look like. 
What is a quarantine hotel?
Travellers are confined to their rooms or apartments for the duration of their quarantine: usually 10-14 days, or until they have received two negative test results.
Guests must not leave their rooms, nor accept visitors – and even visiting the hotel's communal areas is off-limits. Food is delivered directly to rooms, cooked either by the hotel or from a local takeaway service. If in-room facilities allow, guests may also prepare their own meals. 
Any breaches usually carry a hefty fine: in Australia, the penalty is A$20,000 (£11,300). It is not known what the UK's penalty would be, but self-isolation breaches currently entail a fine of at least £1,000. Government officials were recently ordered to study New Zealand's policy of "directed isolation".
Which countries are on the quarantine list?
The Government has resisted proposals for all arrivals to be subject to hotel quarantine. Initially, Mr Shapps wanted to limit the measure to passengers from only the 30 "high-risk" countries in which variants of Covid have emerged but three more countries – the UAE, Rwanda and Burundi – were added to the list on Jan 28.
Most of the 33 countries, bar Portugal and Cape Verde, are in or around South Africa and South America, where three Covid variants have emerged, in addition to the one that emerged in Kent.
At least three more countries – Kenya, Nigeria and Ethiopia – may be added to the list because of the risk from the variants.
As travel into the UK from these countries is already banned for non-residents, it seems the new restrictions will in practice only apply to British citizens.
Which hotels will be used – and where will they be?
In countries where 'directed isolation' currently takes place, travellers are transported by bus from airports and arrival points, directly to dedicated hotels. Only large, self-contained properties are suitable for the task: often part of chains, for instance the Conrad Centennial Singapore (operated by Hilton), and Four Points by Sheraton Auckland (operated by Marriott). 
They are usually close to airports and transport hubs, with discussions in the UK focussing on Heathrow, unsurprisingly, and offer dwellings of various sizes. Apartment hotels are particularly popular, enabling families to isolate together – often with self-contained cooking and washing facilities. 
In every instance, guests must stay entirely within their own room, suite or apartment; venturing into public areas is not permitted.
One Heathrow hotel already preparing is ibis Styles. A spokesperson from the hotel told Telegraph Travel: "If the hotel quarantine plans […] go ahead with immediate effect, our hotel is organised in a way that can allow quarantine guests to be accommodated without coming in contact with non-quarantine in house guests." As well as being fully compliant with the necessary health and safety requirements, "the hotel has two parts to the building and the second section, named the Annex, would be used for quarantine. All non-quarantine guests would be advised to avoid entering the Annex area [using signage].
What could it be like?
The ibis Styles spokesperson went on to add: "Quarantine guests will be instructed not to leave the Annex area for the duration of their stay. Housekeeping of the rooms will be provided every three days. Bagged breakfast including disposable items is already being offered to guests [here] and the same would be done for quarantine guests in terms of breakfast and other meals, which will be available for collection from a dedicated room in the same quarantine block. [This] means as few room service items as possible are to be returned to the kitchen. If anything was to be delivered to the guest that would be left outside [their] door.
"Guests are to be instructed to leave their rubbish outside their rooms daily and at a regular time to suit hotel operations. All our team members will continue following PPE guidelines as they do already in line with the operating procedures of the hotel."
If the Australian quarantine hotels are anything to go by, it will be a mildly claustrophobic yet largely boring experience. As Telegraph Travel's Ronan O'Connell experienced when he returned to Perth, WA, with his family last year:
The Police who questioned us at Perth airport about our health and travel plans were firm but pleasant. The bus driver who ferried us to the Westin Hotel under police escort politely checked if my son was comfortable.

The hotel, meanwhile, could not have been any more accommodating. On-site nurses have called our rooms several times to ask about our health. Hotel porters have cheerily delivered us breakfast, lunch and dinner, as well as meals we've ordered online from outside restaurants.   

The concierge even sent a bag of toys to my boy, accompanied by a note wishing him well during quarantine. Not to mention that our adjoining rooms are huge and plush. Aside from 55-inch TVs that have never been busier, our rooms' best features are the floor-to-ceiling windows that offer distracting views across the Perth CBD.
Who will pay?
Travellers will foot the bill – and it could cost up to £1,500 per person. The cost of 14 days in a quarantine hotel (set as standard rather than by individual properties) for an adult is £1,692 in Australia, £1,630 in New Zealand and £642 in Thailand – three countries that have introduced the measure so far.
According to reports, the UK Government has only considered plans where hotel stays would be funded by the traveller themselves – or, perhaps, their insurance policy. The Australian Government originally covered the cost of hotel quarantine, but changed its tune in July 2020: arrivals must now pay up to £1,500 for their two-week stay.
How long will you have to stay?
All travellers will have to stay for the duration of their quarantine – so 10 days (under current legislation), with the option to take a test on the fifth day under the 'Test to Release' scheme in England.
When will it happen?
The announcement was made on Jan 27, with full details, including when the measures will actually come into place, expected to be released in the coming days.
What are the other quarantine requirements now?
The UK's 'travel corridor' system has been suspended, so all arrivals into the UK must quarantine. While initially this is a 10-day requirement, travellers in England may take a test on the fifth day of isolation – and end their isolation if a negative test result is received. 
This is in addition to the negative result required to enter the UK.
All UK arrivals from countries other than the 33 mentioned above must quarantine at a fixed address: at home, with a relative or friend, or in a hotel or self-catering property. Any hotel is sufficient, though most of the country's hotels are currently closed.